The roofing checklist lets you and your roofer have everything you need to know to get your FORTIFIED Roof. In the checklist, you can find options for the FORTIFIED Hurricane Standard (Coastal) and the FORTIFIED High Wind Standard (inland). You can determine which to use by checking the risk map.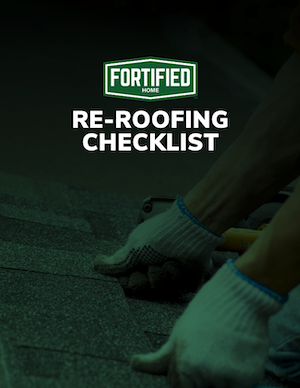 A certified roofer will be trained in FORTIFIED construction. They will be familiar with a FORTIFIED Roof and will understand what is outlined in the FORTIFIED Roofing Checklist when you hand it to them. Our service directory offers you a list of roofers who are currently certified as FORTIFIED Roofers.
Without an Evaluator, your home won't be certified and can't be designated. An Evaluator is the one who performs a third-party inspection that allows your home to get a FORTIFIED Designation. The Evaluator must be involved throughout the entire process.